Congratulations to King Jin, Terry Tian, Jack Chen, Ivy Education's Student of the Month!


Teacher Michelle Baughan:

I would love to nominate a young man named King Jin! His language skills - particularly why pronunciation and intonation have improved greatly the last month. He has also really blossomed as far as sharing and 'taking chances' as well! It is quote inspiring to watch him improve each month.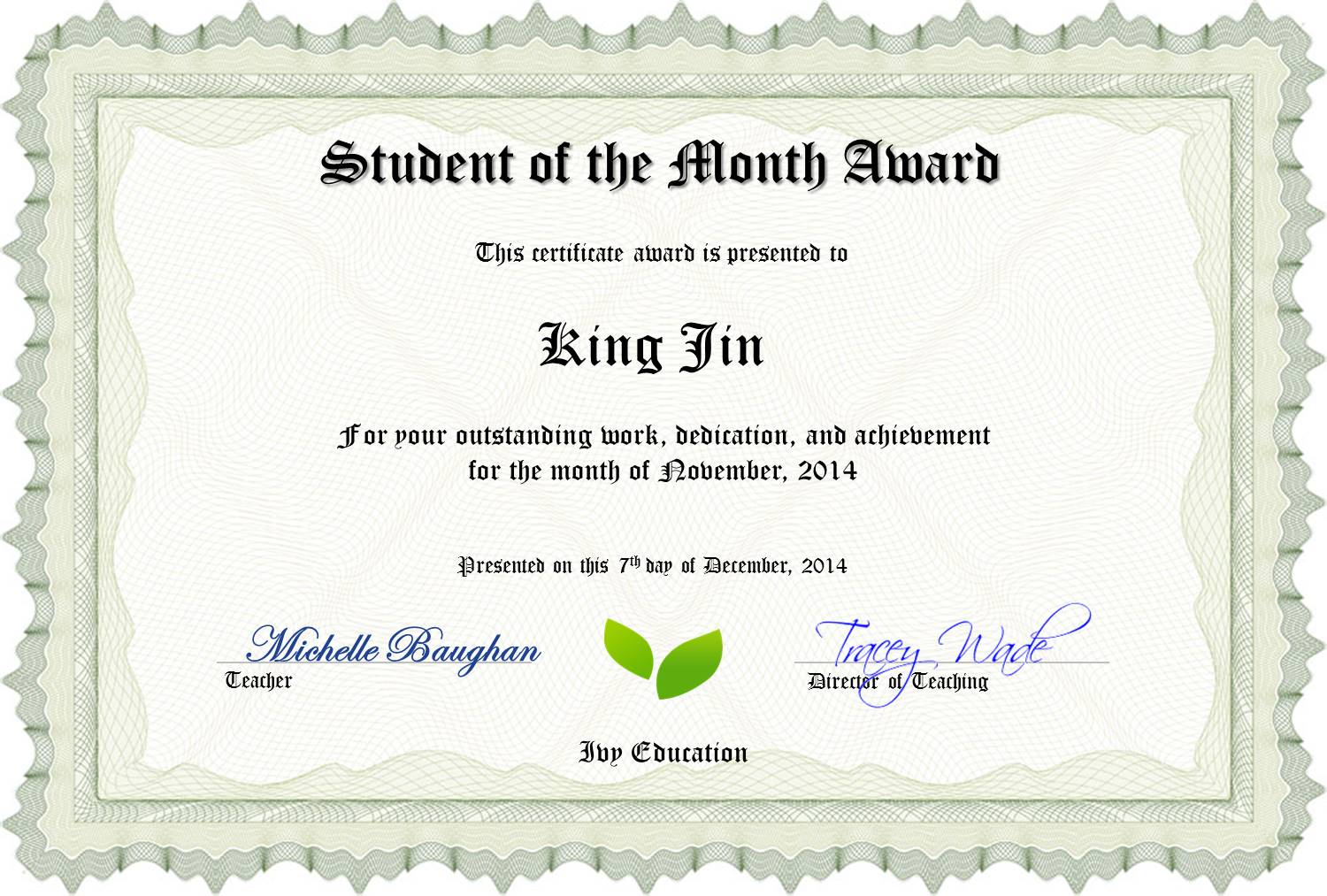 Teacher William Siminovsky:


I would love to nominate a young man named
Terry Tian. He has improved in his understanding of American science as the lessons are set up that way. Every week he has progressed and he wrote a great essay on Marie Currie. Thank you for considering this fine young man.

Teacher Nancy Fisher:


I will nominate Jack Chen. He began as a student who disliked school and was being forced to study English. He now participates well and with a sense of humor. His speaking skills improve steadily each month.