Congratulations to
Amy Wei、James Kong、Jessica Wei、Kelly Yan
Ivy Education's Students of the Month!
---
Teacher Robin :

I would like to nominate Amy Wei for student of the month. Amy is always on time and ready to learn. She studies hard and says her sounds and words out loud and answers all her questions from the books she reads. Her spelling is good and she has progressed greatly over the year with her communication skills. She listens well and wants to talk more. Amy is a joy to teach!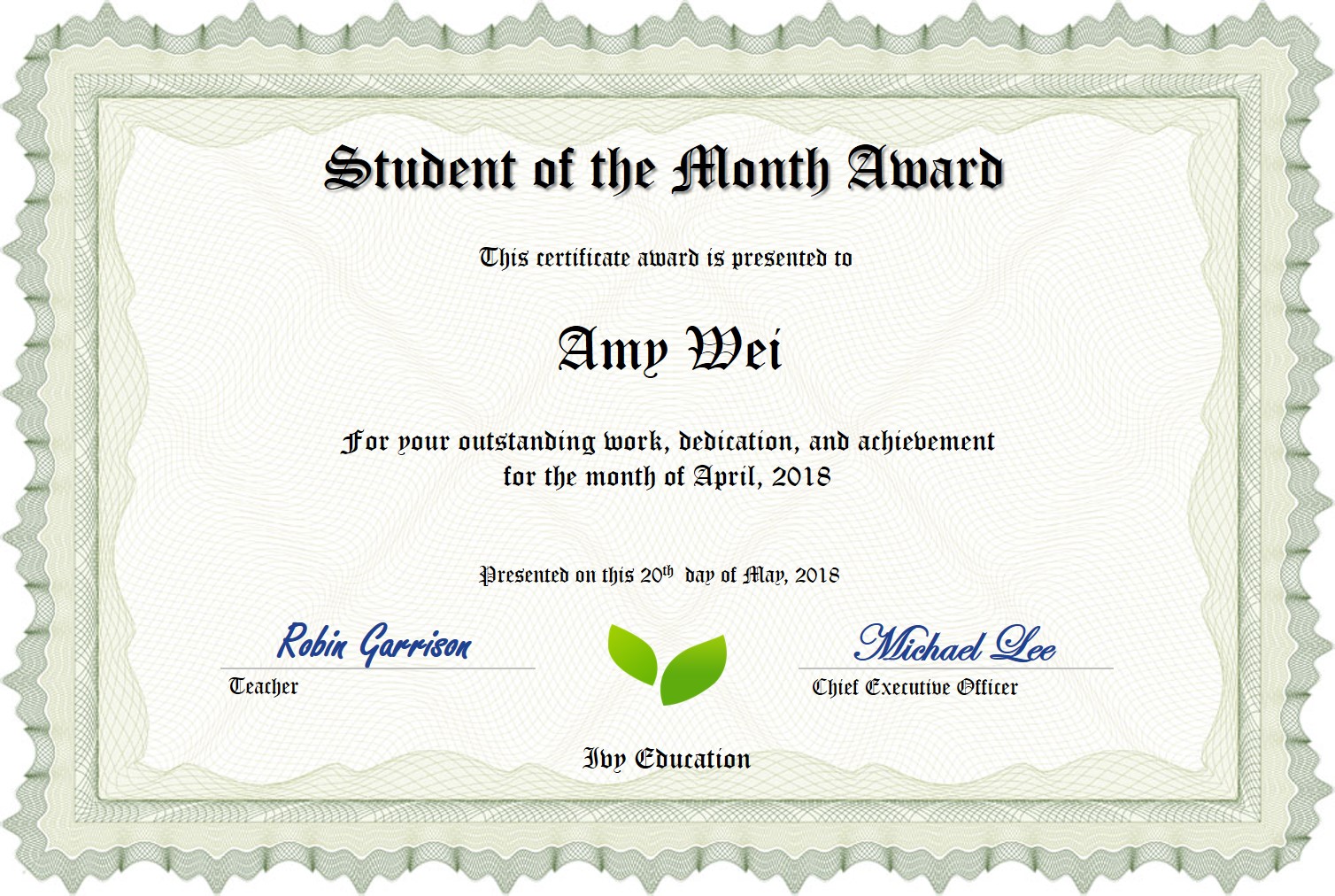 ---
Teacher Janna:

I would like to nominate James Kong as my student of the month. James' superior thinking skills keep me on my toes, learning about neutrinos and black holes, so I can keep up with our discussions. James has excellent scientific knowledge, and his comments are always insightful. He is working above grade level in A+ and still progressing very quickly. I always look forward to our class time together!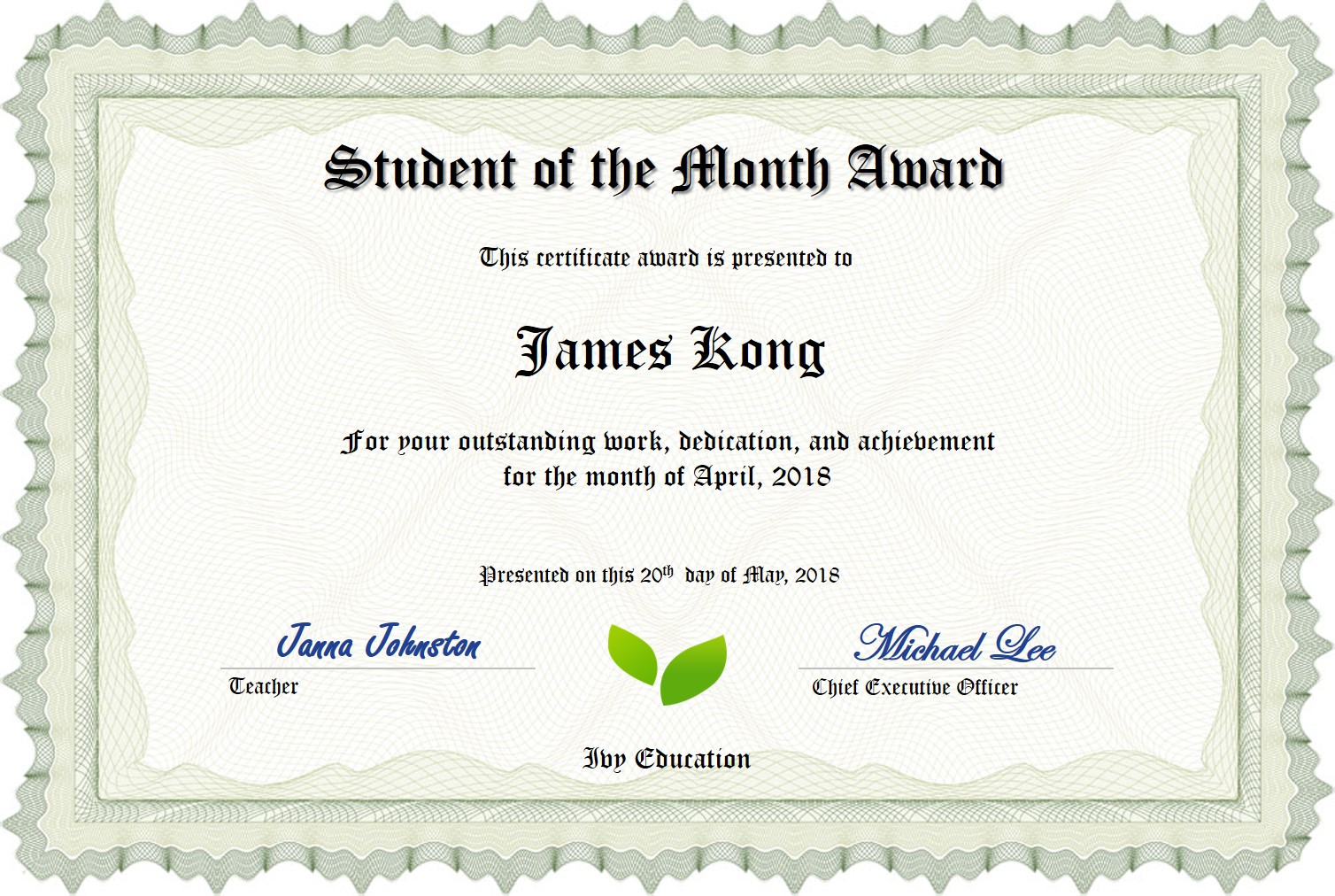 ---
Teacher Amanda:

I would like to nominate Jessica Wei. She is a bright, wonderful, hardworking student who is excited to learn and develop her English. Jessica is always excited to share with me about what she is learning in school and tell me stories about activities she has done. She tackles new challenges with a positive attitude. Jessica is always prepared for class and is always on time. She is consistently progressing and is eager to learn. Jessica always tries her best and gives insightful, well thought out answers. I have enjoy watching her learn new things and how proud she is when does well. It is a pleasure to have the opportunity to work with her!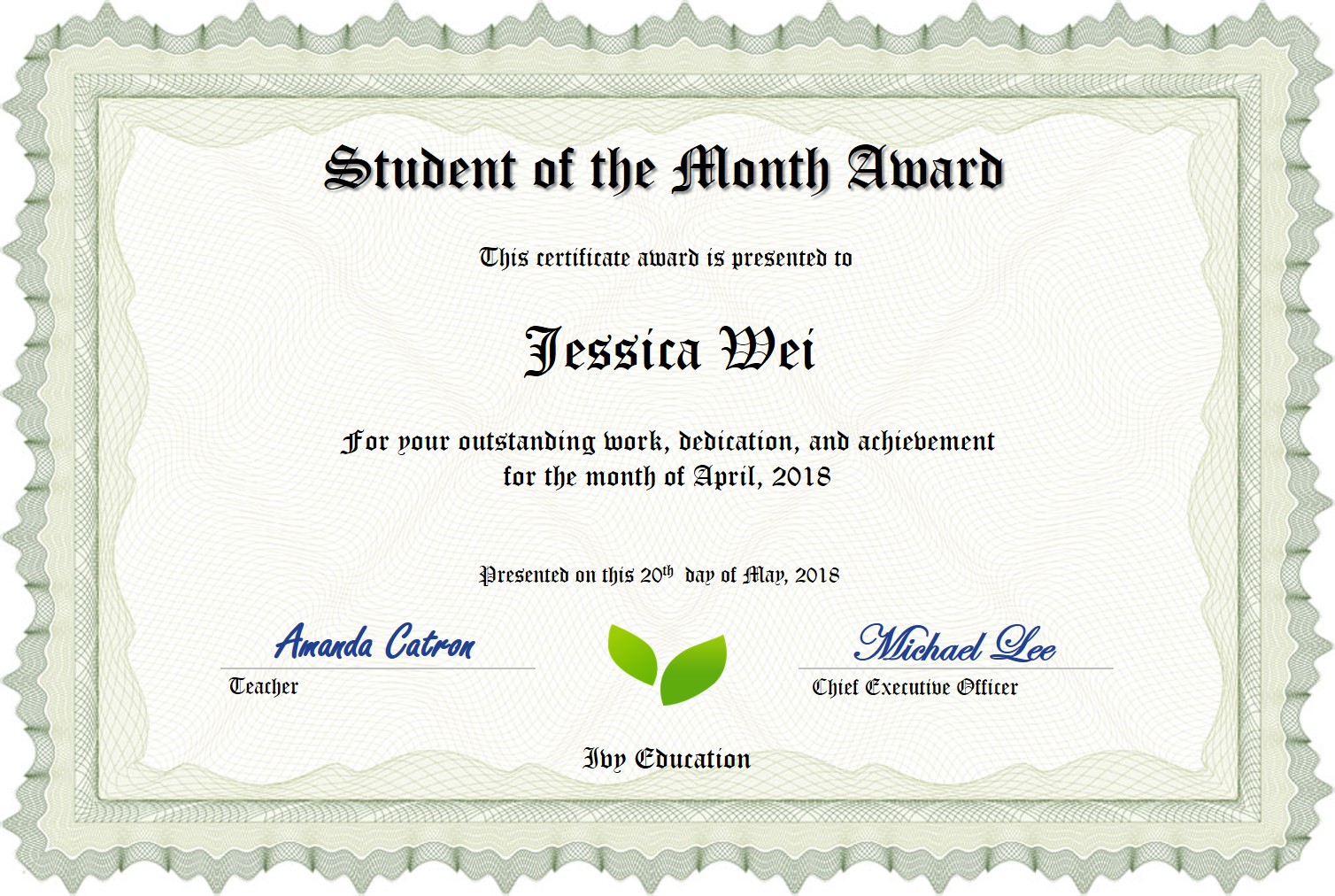 ---
Teacher Sandra:

I would like to nominate Kelly Yan as my student of the month. Kelly's incisive perceptions enable her to get to the heart of the texts we are reading. Her grasp of symbolism and its function in "The Hunger Games" is very mature for a student of her age and grade level. She comes to every lesson very well-prepared with both homework and ideas of her own about the reading assignments. Our discussions are always stimulated by the challenging insights Kelly offers and I very much look forward to our stimulating exchanges on the reading!