Congratulations to Rosemary Chen, Martin Chan, Forest Wang, Esther Cao, Nami Shao. Ivy Education's Student of the Month!
---
Teacher Nancy:
" I would like to nominate Esther Cao for student of the month, Esther has goals in English and works hard to achieve them. She always participates actively and loves a good debate. It has been a pleasure to see her English improve and improve."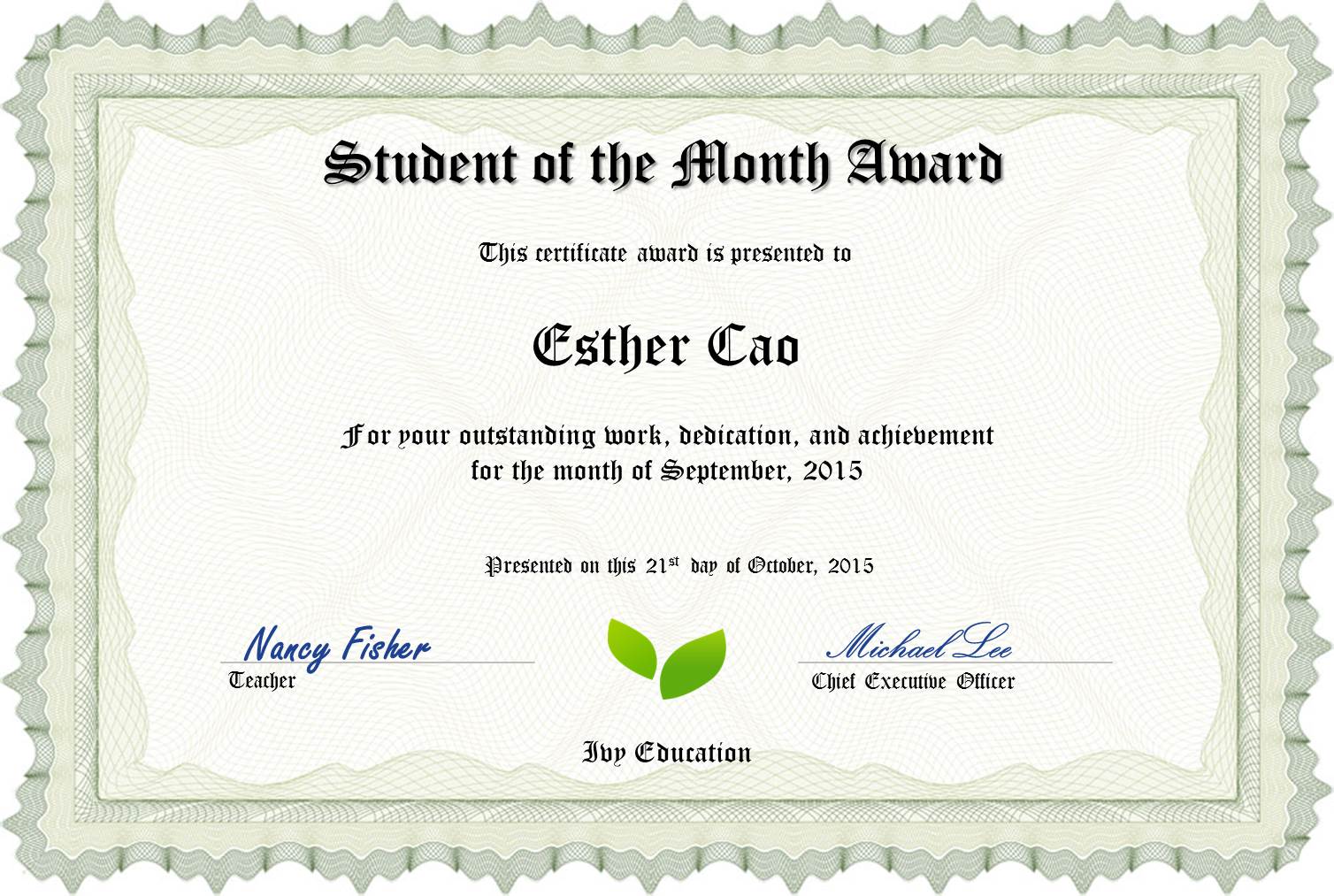 ---
Teacher Peggy:
" I would like to nominate Forest Wang for student of the month, Forest Wang is an amazing student who had improved in his reading and English. I look forward to our lessons each week, He brightens my day!"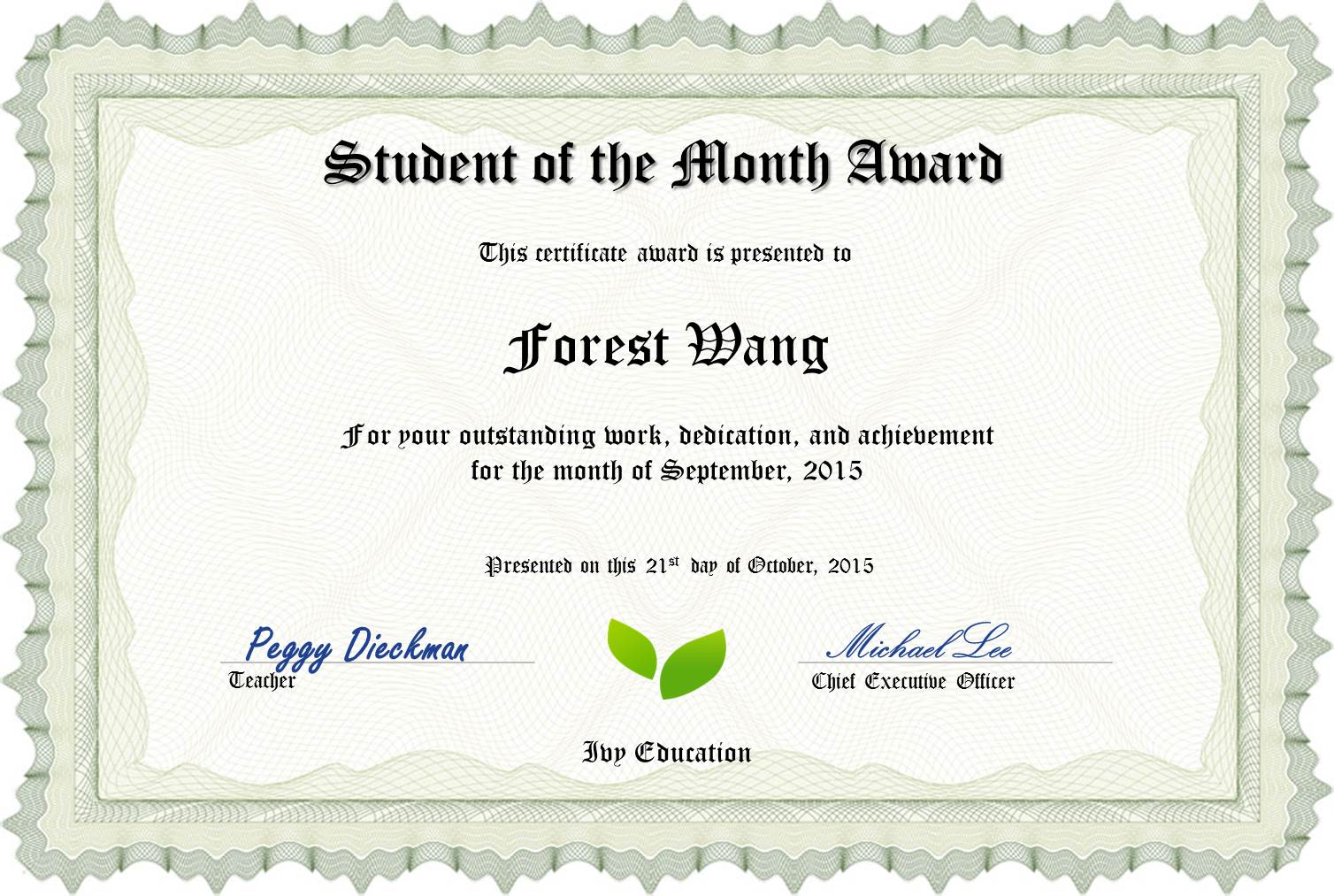 ---
Teacher Robin:
" I would like to nominate Martin Chan, This student loves to read English books and it shows. I have him moved him up several times in reading eggs. He learns quickly. He writes complete sentences every week using sight words and reads the books quickly. He is a joy to teach."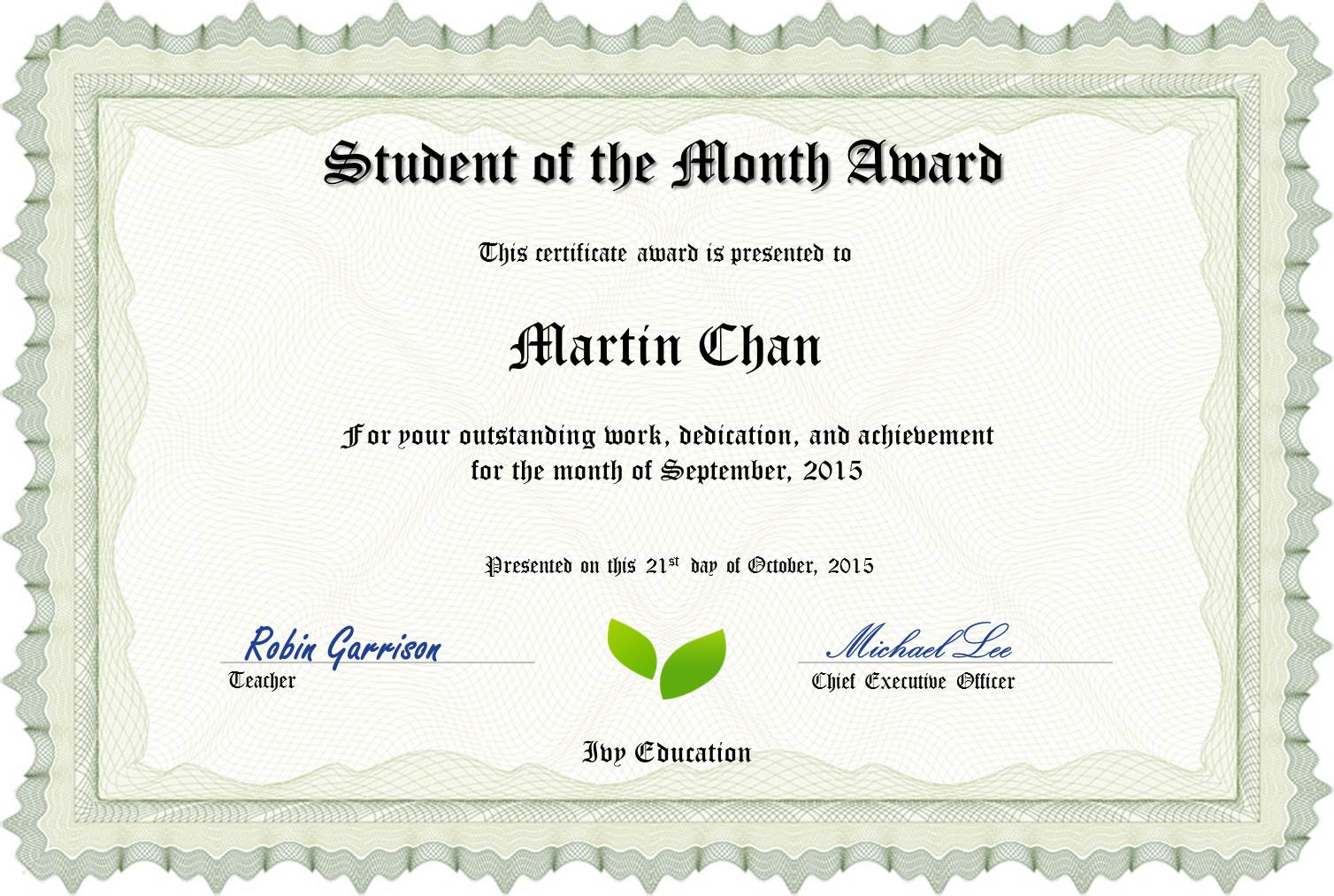 ---
Teacher Sandra:
" I would like to nominate Rosemary Chen this time, We have just completed a literature course on the "lost Generation" of American writers and Rosemary no only kept up with the demanding Reading and study topics assigned but also showed college level ability to understand, analyze, and articulate complex themes and literary techniques. She deserves recognition for maintaining such a superior level or work for a high school student."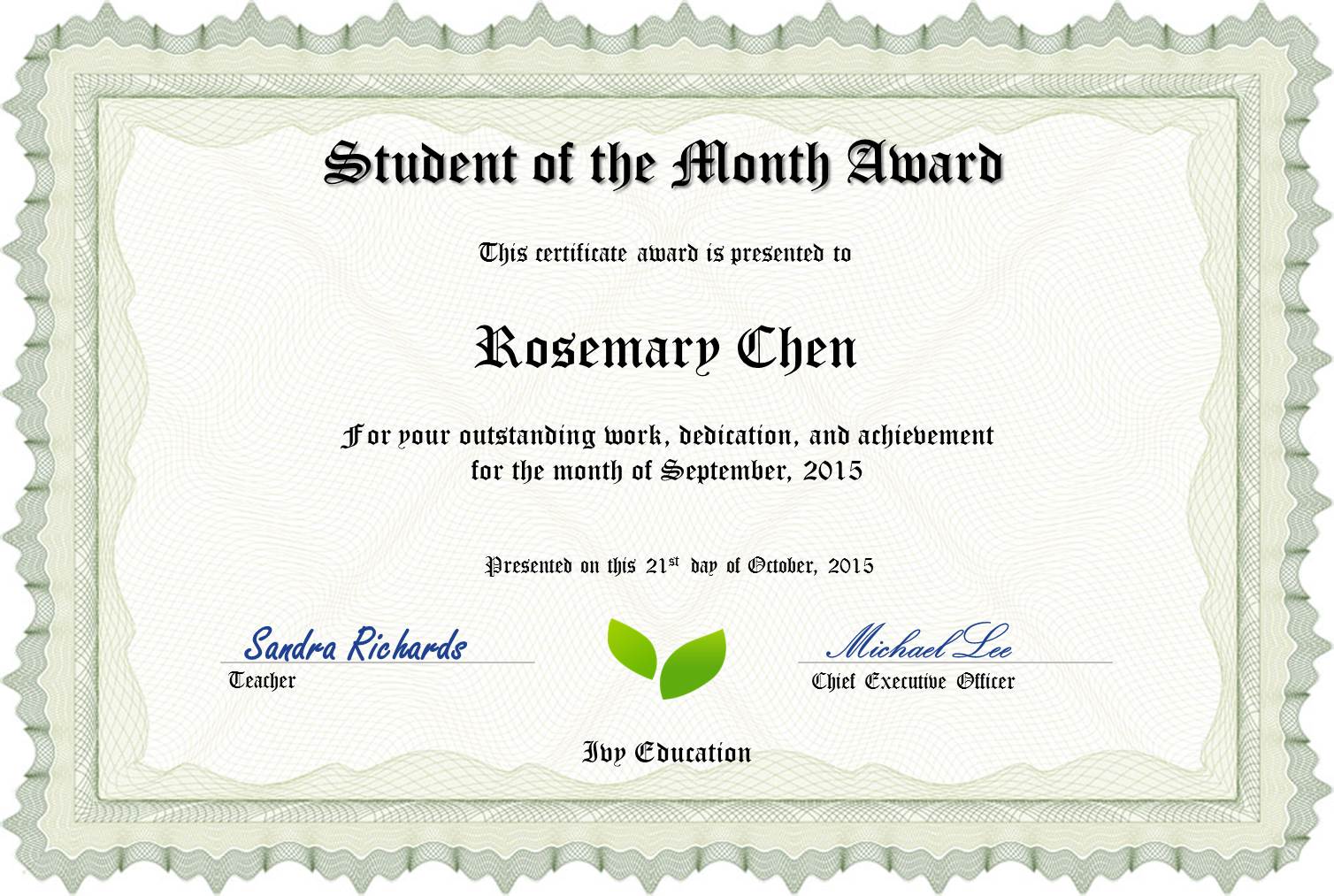 ---
Teacher Kandice:
" I would like to nominate Nami Shao, Nami is a hard worker and doesn't give up. If she come across something new, she takes the time to learn and practice until she knows. Her writing and communication has improved because of her determination. Not only is Nami very creative and i look forward to the stories she writes, but also Nami has a great attitude. She has a positive energy she brings to her learning experiences."