Congratulations to Angel Pang、Herock Zhang、Winnie Tian、Ken Xu and Ray Cheng . Ivy Education's Student of the Month!
---
Teacher Holly:


I would like to nominate Angel Pang ,for student of the month. Angel has worked diligently and over the course of 2 years completed the 8th Grade Social Studies curriculum. Angel not only completed the lessons, tests, and assessments, but also completed every essay assignment! Angel has demonstrated tremendous growth both as a writer and a speaker of English and is able to express her thoughts and ideas in a succinct and articulate manner. Angel's essays also facilitated conversation, but far more importantly demonstrated her amazing ability to be responsible for her own learning. Angel is an excellent student and will undoubtedly be successful in all her endeavors.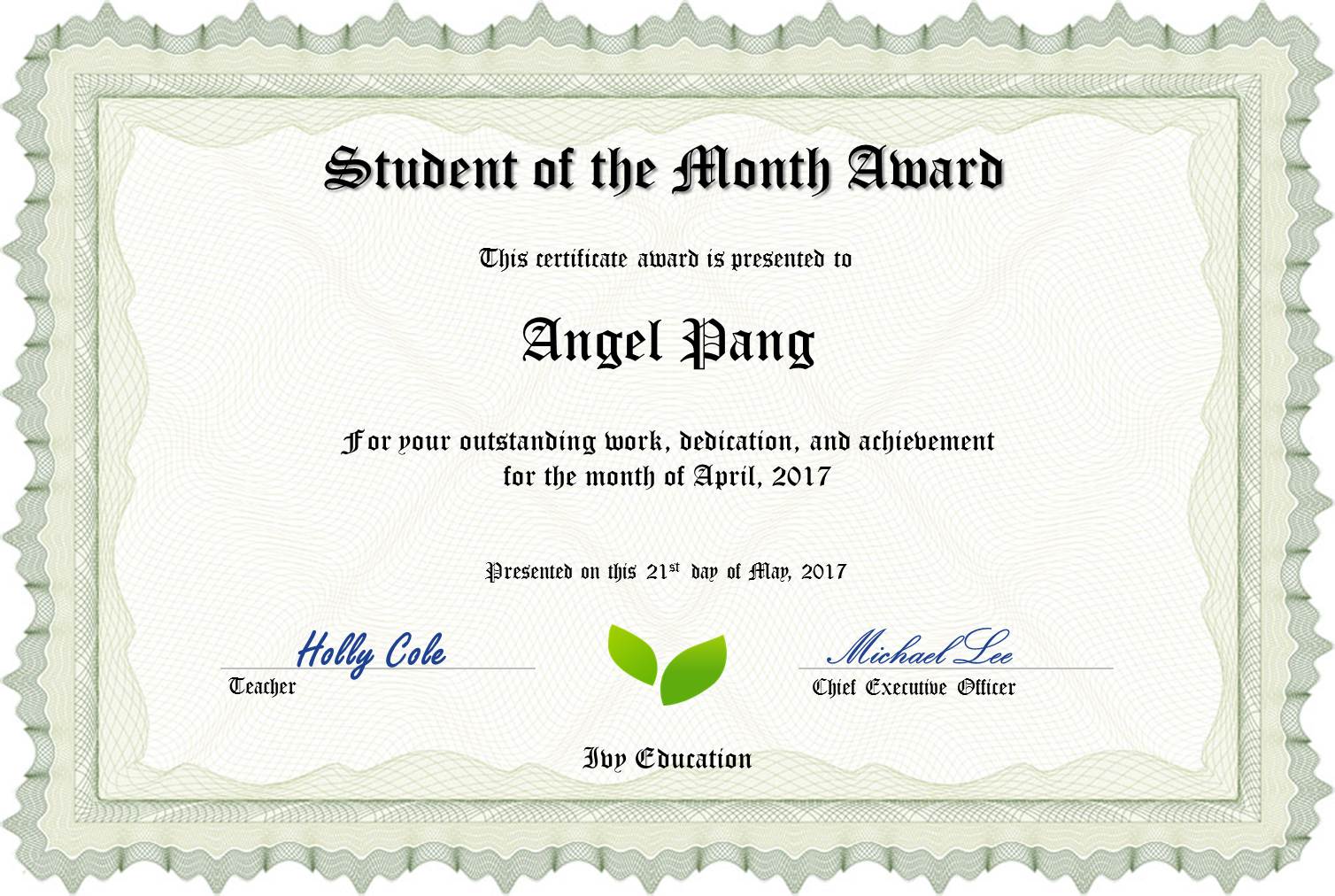 ---
Teacher Nancy:
I would like to nominate
Winnie Tian
for student of the month. Winnie has been my student for over two years, and I can honestly say that each class has been full of learning. Because Winnie is very curious, she asks many questions. Those questions open up many themes to explore, and so Winnie has learned much vocabulary. The delightful self-introduction speech she wrote for admission to middle school and they way she delivered the speech shows that Winnie has command over her English and can influence her destiny with it. I am sure the school found her as charming and motivated a student as I have.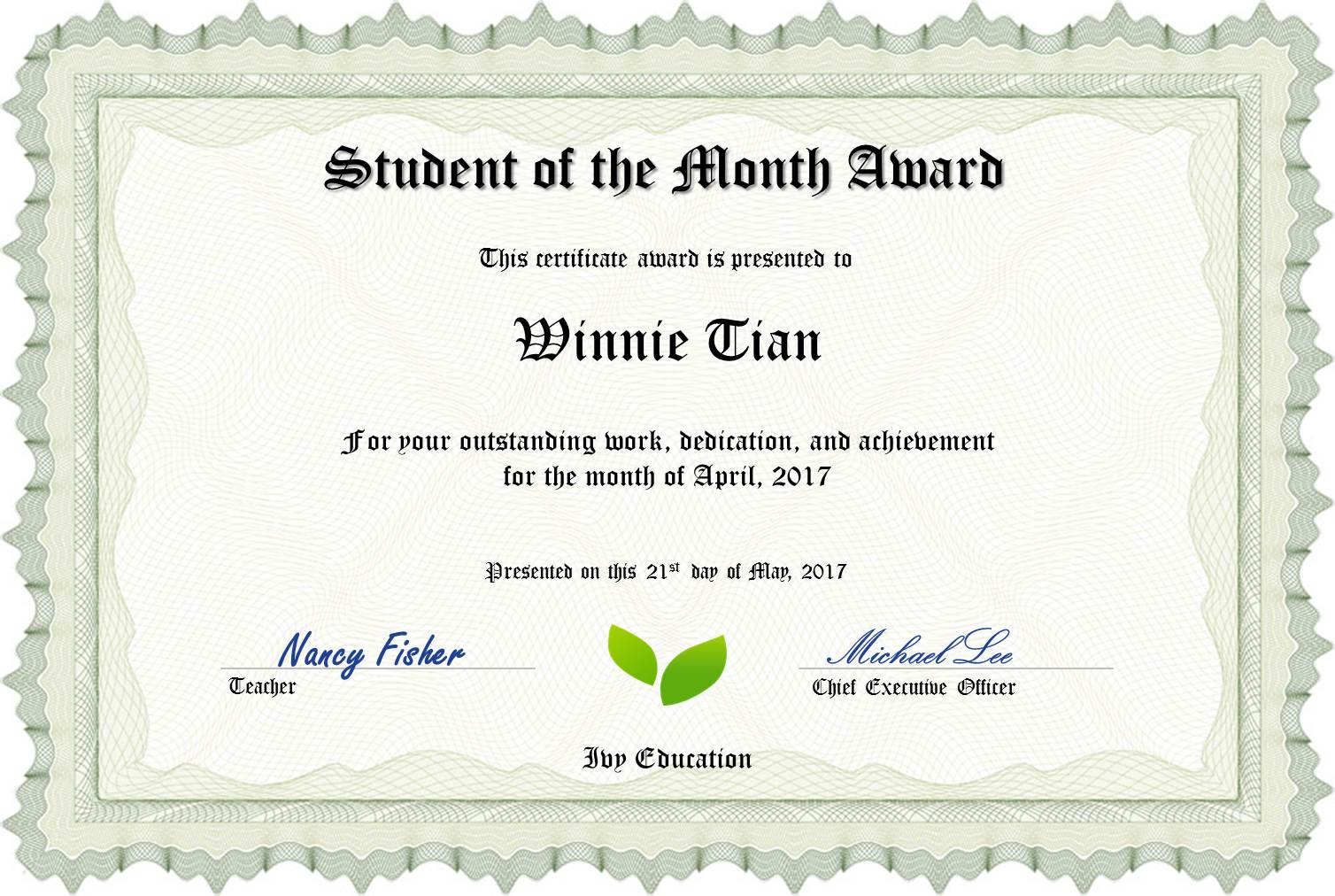 ---
Teacher Robin:
I would like to nominate
Herock Zhang
. Herock was impressive the first day he started with me. He was ready to talk and tell me what his interests were in his life. He told me he teaches his father to swim. Herock is an exceptional young man. He is anxious to study his social studies each week. He asks a lot of questions, Take notes, and repeats the words he doesn't understand. He told me he does well on his tests at school. He is in the upper percentage of his class. Herock is a teacher's dream and will be a successful student wherever he attends school. He deserves student of the month.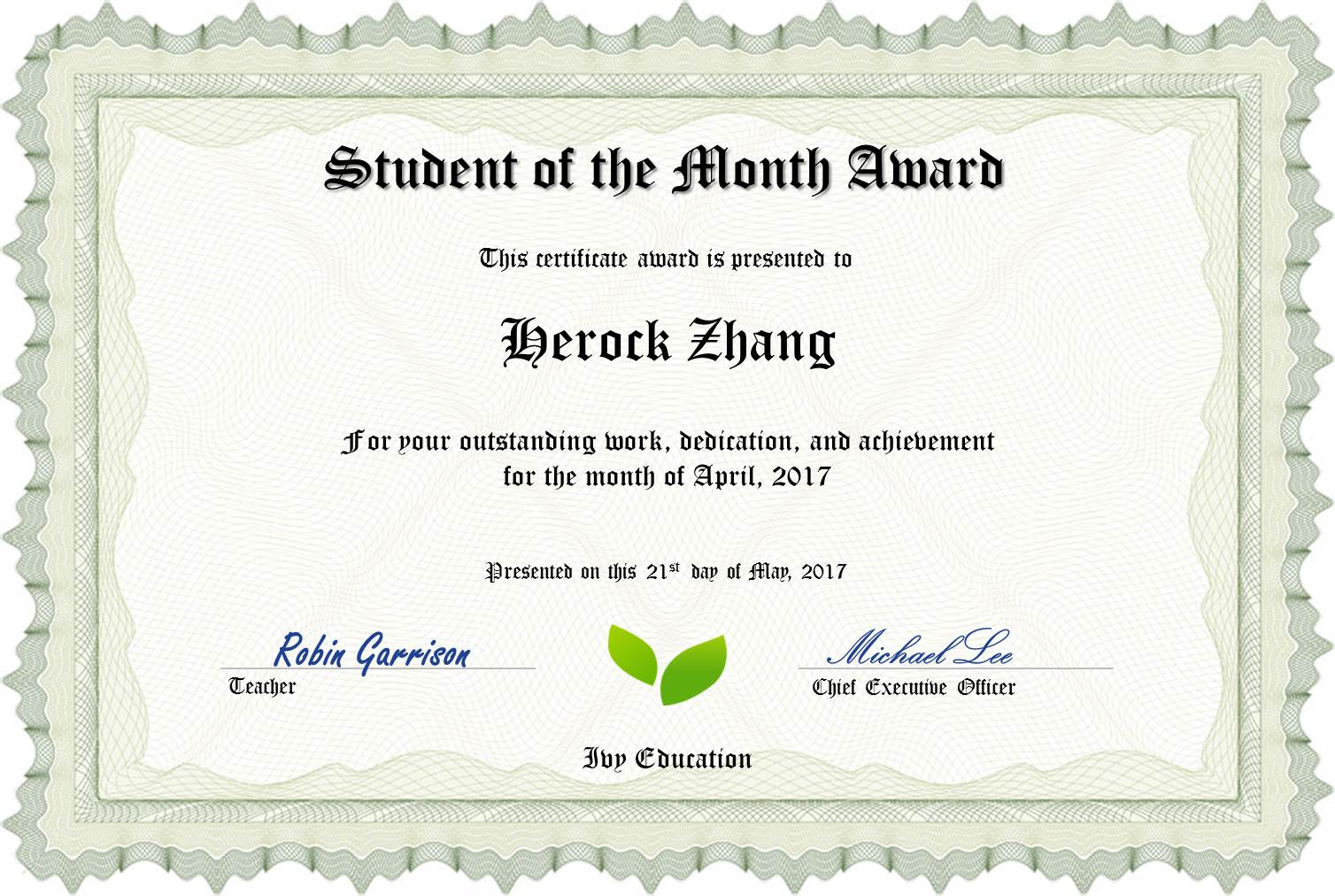 ---
Teacher Sandra:
I would like to nominate
Ken Xu
. Ken has just succeeded in completing a very challenging course in English language and writing. Despite finding it hard going at times, he has shown incredible patience and perseverance in mastering the skills he was required to learn. Now that he has started a literature course with me, he is showing excellent insight into plot and character, and is even mastering the allegorical components of our text, "Animal Farm". Ken's interest and insights into the course are mature for his age and he is making well-judged inferences from the hints the author embeds in the text. He is showing excellent signs of turning into a very perceptive English literature student.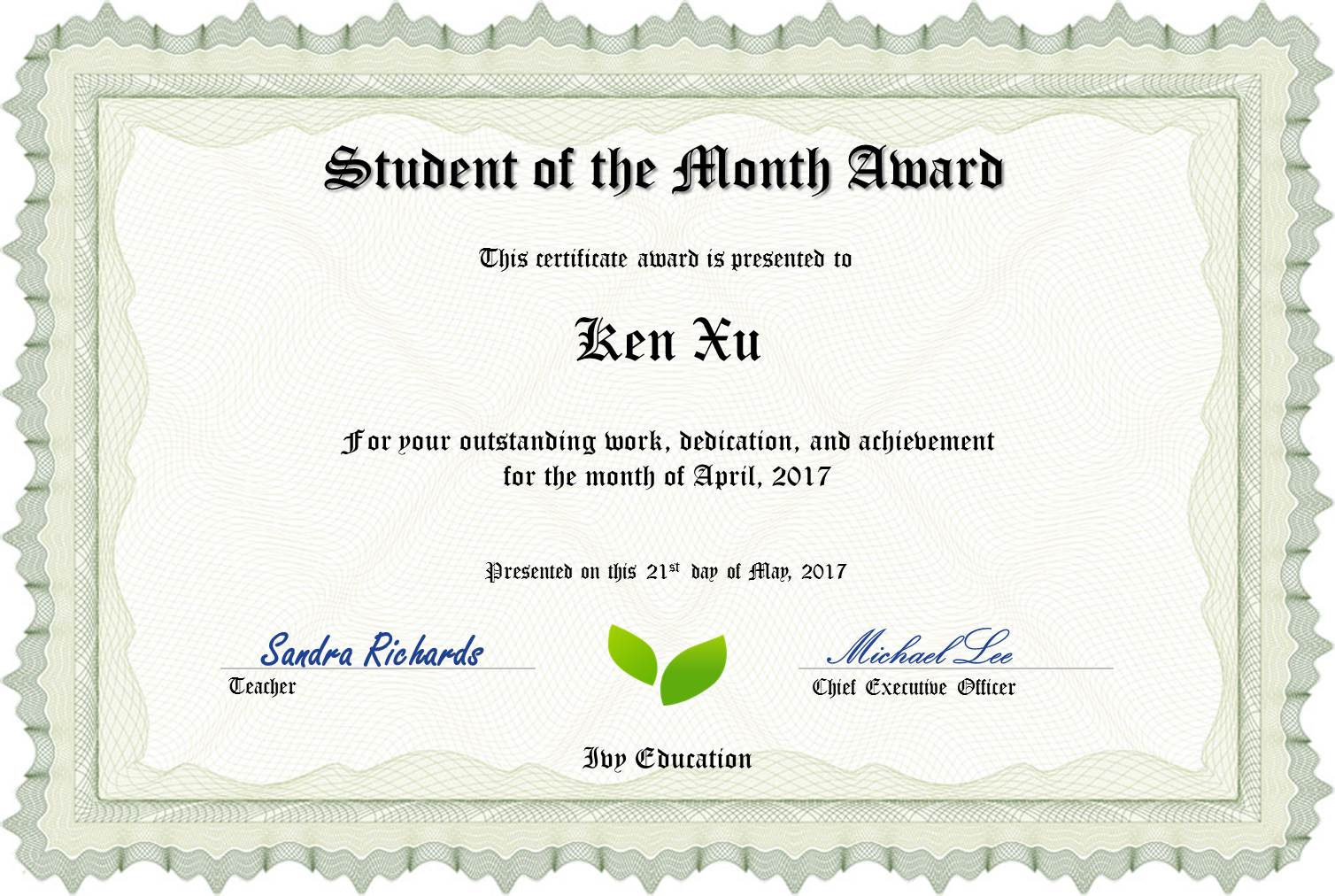 ---
Teacher Peggy:
I would like to nominate
Ray Cheng
for student of the month. He is my kindergartener that I work with in Reading Eggs he has a beautiful smile and is excited for every class. He practices his reading by printing out the books and rereads them to improve his fluency and the vocabulary. He works hard on developing his sounds and blending the words to decode each one. He has learned to love reading and it shows in each lesson Ray is a fun and lovable student I look forward to our class each week. Congratulations to Ray!